This year lots of people are trying to support indie sellers by shopping small, so I thought I'd share some of my favourite retailers – all of whom I have either shopped from myself, or had things sent to me from via friends. It's therefore obviously not remotely comprehensive! (If you'd like a more detailed list, why not check out this (paywall free) article in The Stage on how theatre / creative professionals are supporting themselves in lockdown? I've already used it to source some of my Christmas shopping…)
Crafty goodness
Pretty sure you all know by now that I have spent most of summer obsessed with cross-stitch. Since we're likely to be going out a lot less for some time, a crafty kit makes an ideal gift for someone. If you are buying for a beginner, I'd suggest a kit: Not on the The High Street and Etsy both offer a good starting point. This year I have become a bit obsessed with Newcastle-based seller Innocent Bones (kits available through NOTHS, Etsy, and the Innocent Bones site, with some now exclusive to Selfridges. You can also buy a subscription to the bi-monthly craft box, Mood).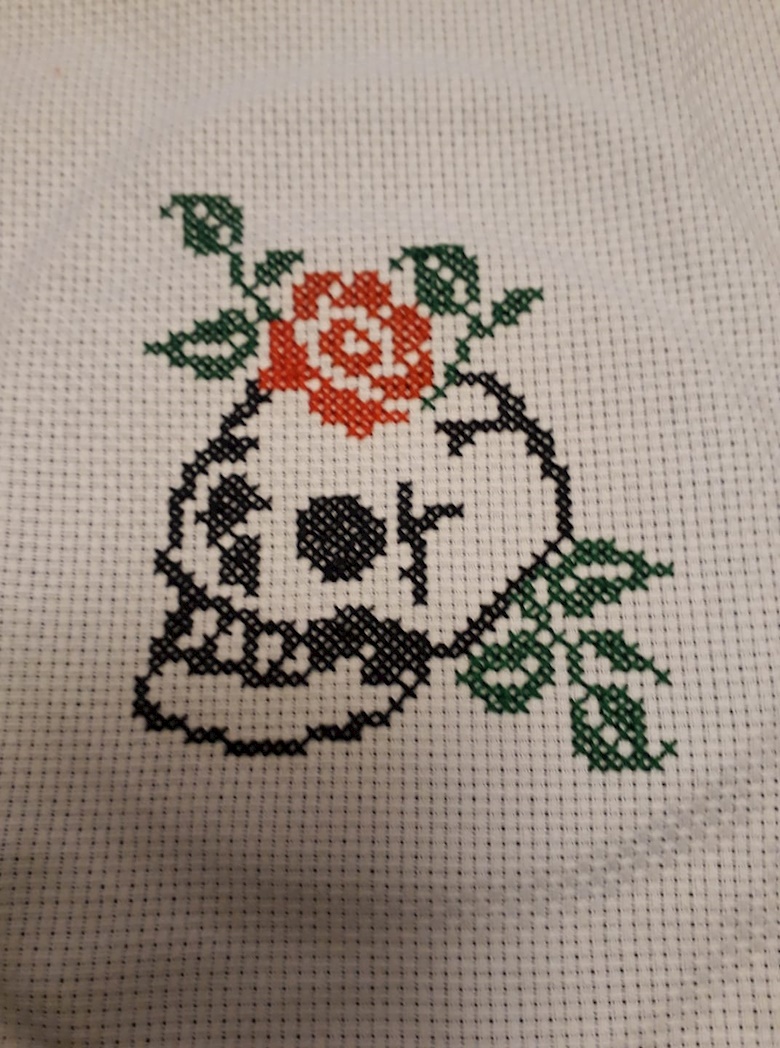 Other good kits are Stitchsperation, which does gorgeous, bright designs on hand printed fabric. The larger kits aren't super cheap, but make great gifts. The site also has some great Christmas cards (see photo below), and the kits come beautifully packaged.
I've also bought kits from Son of a Cross-stitch on Etsy, and just bought a bunch of aida (fabric) and a kit from A Curious Twist. If you know someone who is already into a craft, supplies are a great gift cos, god, the cost adds up. I've been buying all my aida from Claire Brown X stitch (who also sells on Etsy). I can speak from experience that there's nothing a crafter likes more than a stash of supplies – I got a load on my birthday and was thrilled!
Geeky shit
I just bought these Mandalorian Christmas cards from Stella My Star on Etsy – she also does a fantastic range of geeky themed jewellery, referencing everything from Good Omens to Stranger Things to Die Hard to Doctor Who and all things in between.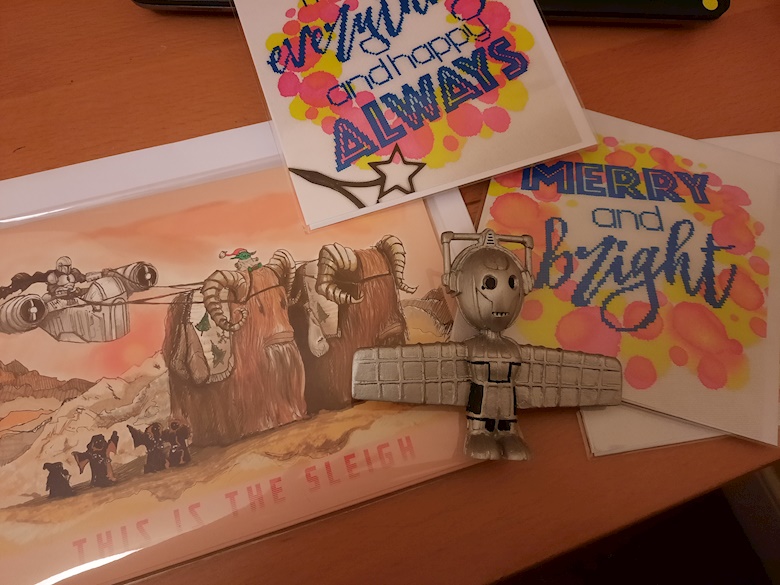 Here be dragons
Speaking of jewellery, I am legit obsessed with the polymer dragons made by Nanuk Designs – she does a fantastic range of steampunk dragons, turtles and other creatures, as well as selling handmade and hand-decorated notebooks, and a collection of silver and beaded jewellery under the Nanuk Jewellery brand. (I totally have my eye on this dragon if the gods grant me a good Christmas) (photo copyright: Nanuk Designs)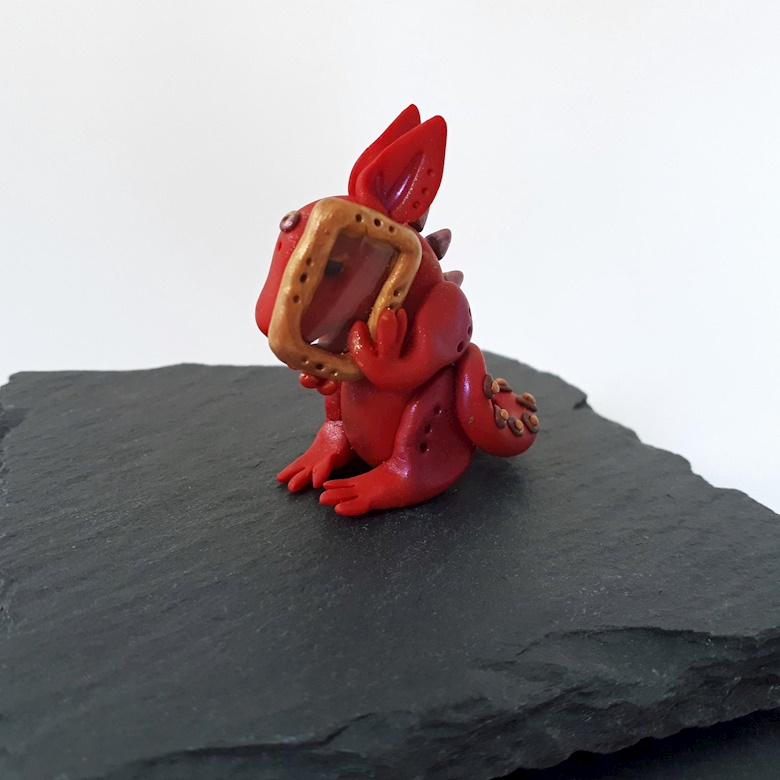 Light a light
These dark nights are making me crave real flames, so I am thrilled I discovered On My Wick Stories, North East based sellers of candles with a literary bent, which are such good value you can afford to use them daily.
Pricier – but they look it – are Our Lovely Goods. Retailing at around £20 a candle, these are actually at the lower end of the 'luxury' candle market but they look way more expensive. It's also a Black-owned, family-run business based in Scotland (I know a lot of people are keen to make sure they support Black-owned businesses more than ever now) that stocks a range of gorgeous looking skincare and homeware too. They come beautifully packaged so make perfect gifts. Honestly, I could spend a FORTUNE on this site just for myself…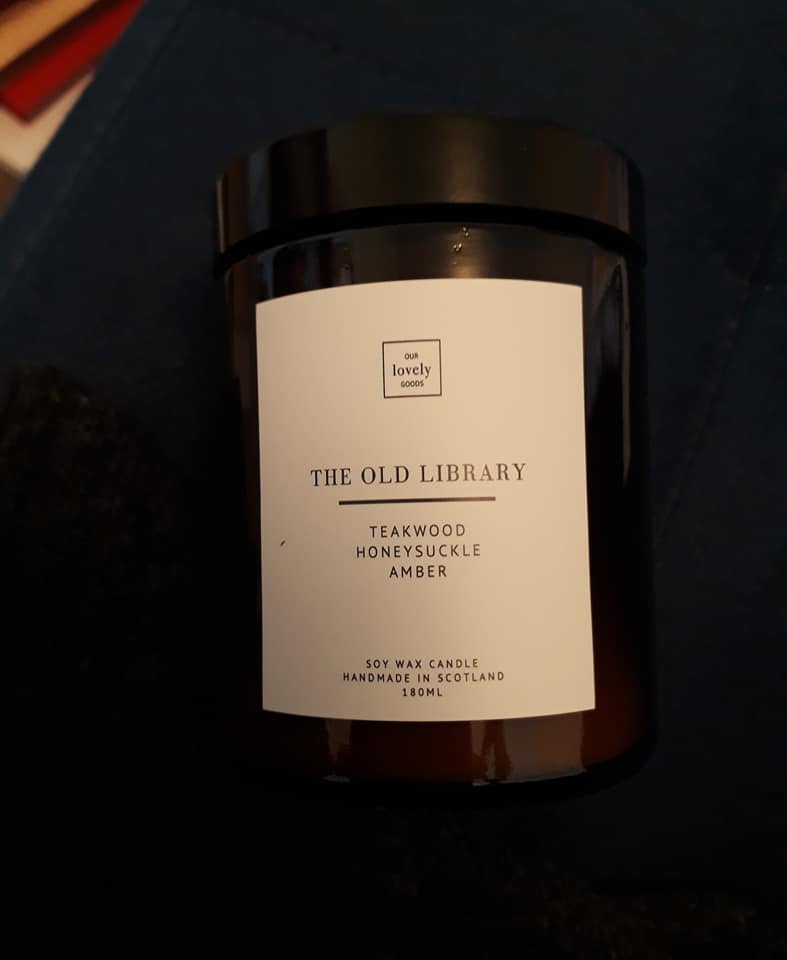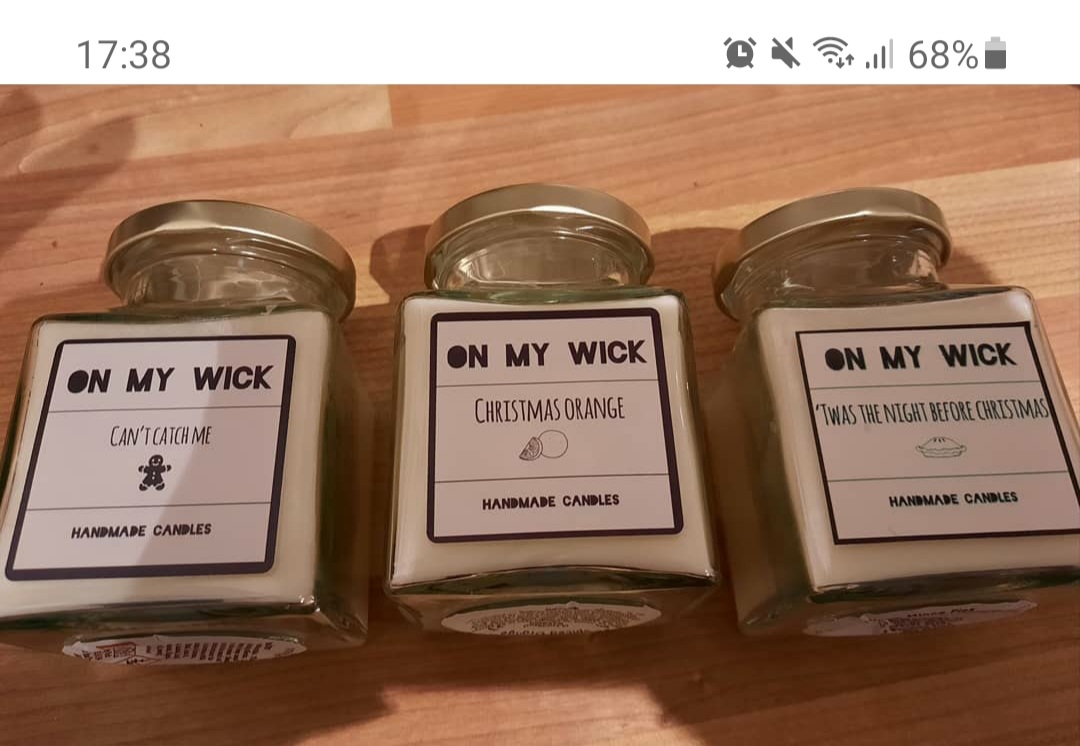 Sweets for your sweet
I got a batch of lovely vegan chocolates from Cheeky Nilla for my birthday: they do unusual flavours that don't taste remotely 'worthy' and the packaging is super cute. I also was lucky enough to get a package from Cocoa Runners, which stocks a range of ethically sourced chocolate which is utterly divine. If you have some homesick Geordies in your life, you could do far worse than buy them a treat from North Chocolates, which sell bars decorated with northern landmarks (and the chocolate is lush. I tasted it, FOR YOUR SAKES. RESEARCH!)
For the Love of the North
Speaking of homesick Geordies, one of my favourite small businesses is For the Love of the North. They have a physical shop in Spanish City, which has got to be one of the most beautiful locales ever, but you can order a range of Northern themed cards and gifts via their website. (I bought the Angel of the North cyberman from them – see picture above).
So what are you waiting for? Get shopping. And remember if you want to buy some great books as presents, I know a great indie author who could do with the cash and has a dragon to buy…
Like my writing? (Or wanna pay for – literally – some threads?) You can support me in a whole load of ways (some of them for FREE!)
If you're skint: RTs and shares always welcome. Reviews of anything of mine you have read on Amazon or Goodreads or any book related/social media site, no matter how short, help boost profile. Tell your friends how lovely I am (leave out the needy bit.)
Donate to my Ko-fi. All the cool kids have one. (I am not cool, obviously, but have been assured this is true).
Buy my books:
Rom-com with a dash of Northern charm: The Bridesmaid Blues
Paranormal adventure with snark and sexiness: Dark Dates: Cassandra Bick Chronicles: Volume 1
If you want to read something a bit darker, I just re-released by earlier novel Doll and my short stories No Love is This.
Want some swag? Buy a bag or a tee. And be sure to send me a picture! I'm on Instagram (@traceysinclair23) or Twitter (@thriftygal)